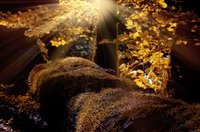 Asa kara Ban made Shingata Korona Uirusu (Nihongo)

Yoshito Ehara
SYNOPSIS: Carlo, who is a Filipino Japanese high school student, is treated in a bio-clean room due to Leukosis. Watching news on COVID-19, he sensitively perceived people's feeling about the virus. He is scared at COVID-19's sweeping the whole world. The special conditions, in which he is protected from any virus, makes him deplore himself and gives him a sense of estrangement; he, nevertheless, keeps pondering. Feeling sorrow and self-admonition to what people do to live; he is seized with destructive impulse.
Nang Tumawa ang Diyos (Filipino)
Benjo Gutierrez
SYNOPSIS: Months after the brutal pandemic, God decided to root upon his people by reteaching them the rules and how-to's of praying. God went down to a small barangay in Taguig called Hagonoy where he experienced the cons of being a mortal man who is capable of feeling. God's journey in Hagonoy made him contemplate on its own existence and the privilege of living comfortably above the clouds as God. And not a mortal man, of course.
Nigeru (Nihongo)
Ryoya Naito
SYNOPSIS: It was Sho who talked about the legendary swordsman, Musashi Miyamoto to me. He had Filipino father and Japanese mother. He hoped to live like Musashi, and saw through the essence of the mentality of Musashi as a warrior and tactician. "No matter what happens, run away and away," "someday when you have a chance, you can win," and "I have learned from Musashi Miyamoto" he would say. Now I, one of his friends, have also chosen a life of "running away and away" like Sho, influenced by a book that I read when I was a high school student. Giving up hunting a job after graduation from my university, every day, I spend time observing our society from a distance via any media. But one day, an unknown virus that suddenly spreads throws us into the world of chaos. Even though I am entangled in the virus convulsion, I am still thinking of how to run away, reflecting on the radical student movement from 50 years ago, the Hong Kong protest, the BLM movement, the Mauritius oil spill, those who were not able to run away from such problems, and the one, Sho, who I have never seen since he changed his school 13 years ago.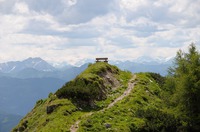 Hindi Taga-rito (Filipino)
Rommel Pamaos
SYNOPSIS: Ronald, a construction worker, and his young son were in a house that he is tasked to complete when the city lockdown happened. He just can't go home riding in his bike because of the strict boundary restrictions between the municipalities in Cavite all the way to Las Piñas so he decided to stay and finish the job. What he didn't expect is the prolonged quarantine period. Worrying both for his wife and daughter in the other end of the city and the food supply that he and his son should have for the following weeks, he then finds a way to feed the both of them. All of this while he is far from his family in an unfinished house that is not his own in a place where he thinks he does not belong.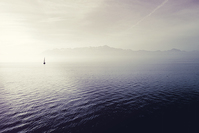 The Madonna and Her Child (English)
Boots Agbayani-Pastor
SYNOPSIS: The story provides glimpses into the Filipino way of dealing with the crisis, the safety of home, the love of family, the kindness of/to strangers-all under the mercy of the pandemic. The first segment deals with Mama Flora as she waits for the arrival of her 19-year-old son Eddie after a three-week lockdown in the city where he boards and works. When Eddie does not show up during the expected time, she frets, panics, like any mother would. To calm her down, her ward Normita challenges her to a crochet contest. Later, a neighbor drops by and shares a harvest of camote and manioc, saying her grandparents, in placing their hope on the root crops, survived the war. Mama Flora's crochet doily is a mess, and as she unravels the wrong stitches, her fears and negative thoughts are also untangled, foreshadowing Eddie's arrival. The second segment deals with Eddie's day-long journey home-on foot. Along the way he encounters, among others, a man who bravely crosses raging river waters just to get home; a couple of elderly scavengers to whose sick and hungry grandchild, whom they had brought to the health center, he gives the birthday cake intended for his mother; and a young guy, to whom at the start of his journey he offered a bottle of drinking water, who reappears across the border and gives him a lift on his motorbike on the last leg of his journey.
The Whereabouts of Hope (English)

Elaine Quidato
SYNOPSIS: Have you known where Hope has been all this time? Or what it has been doing amidst the COVID-19 invasion? In this collection of short but inspiring pandemic stories, you will meet people, experiences and events that will reveal how the Filipino race continue to thrive despite being put down by the claws of the pandemic. And how hope plays a great part in turning tears to victories, weakness to resilience and darkness to light in the form of a child, a woman, an organization, a driver and a nurse. And how you can be part of the growing Hope revolution that's breaking walls of despair and replacing it with bridge of collective grit.